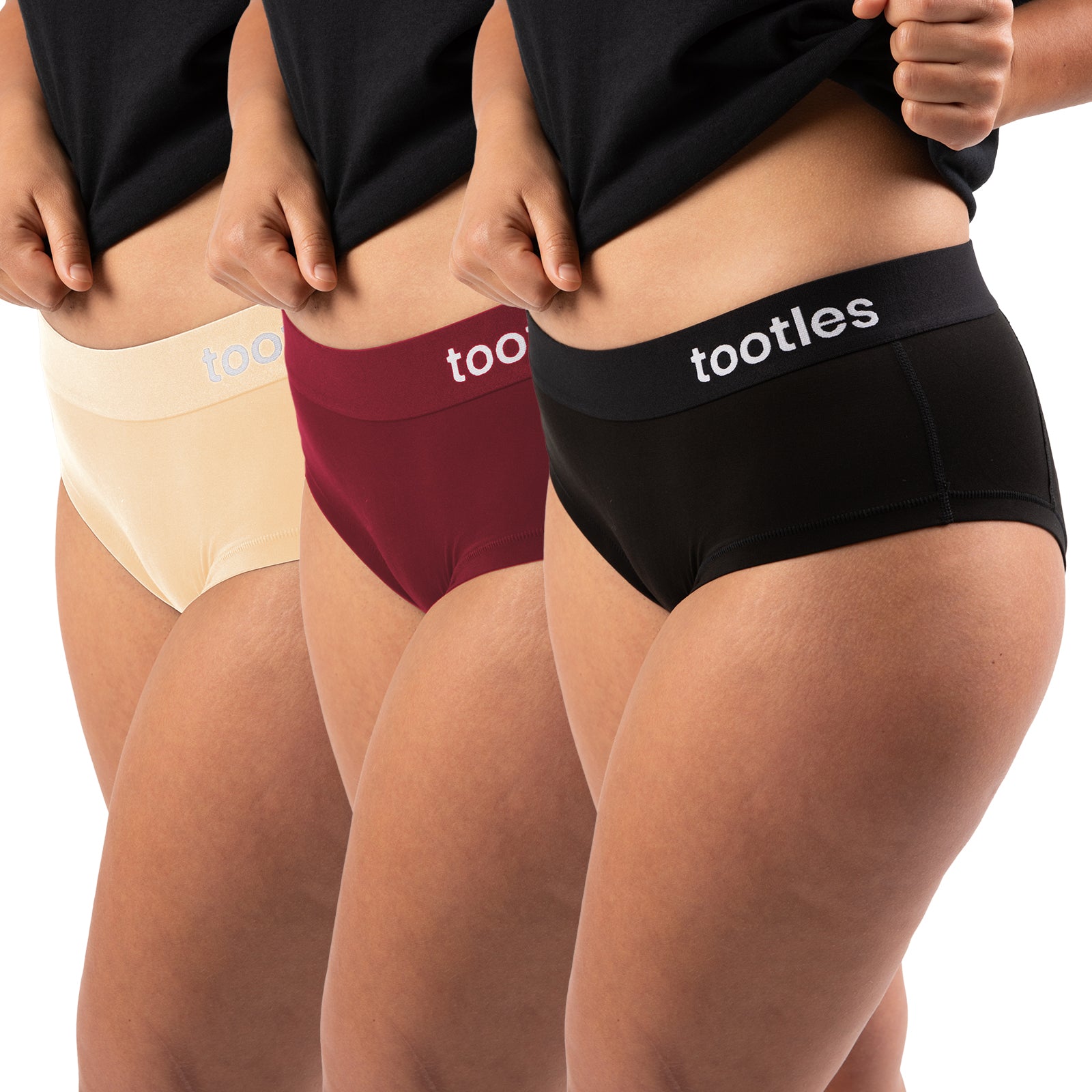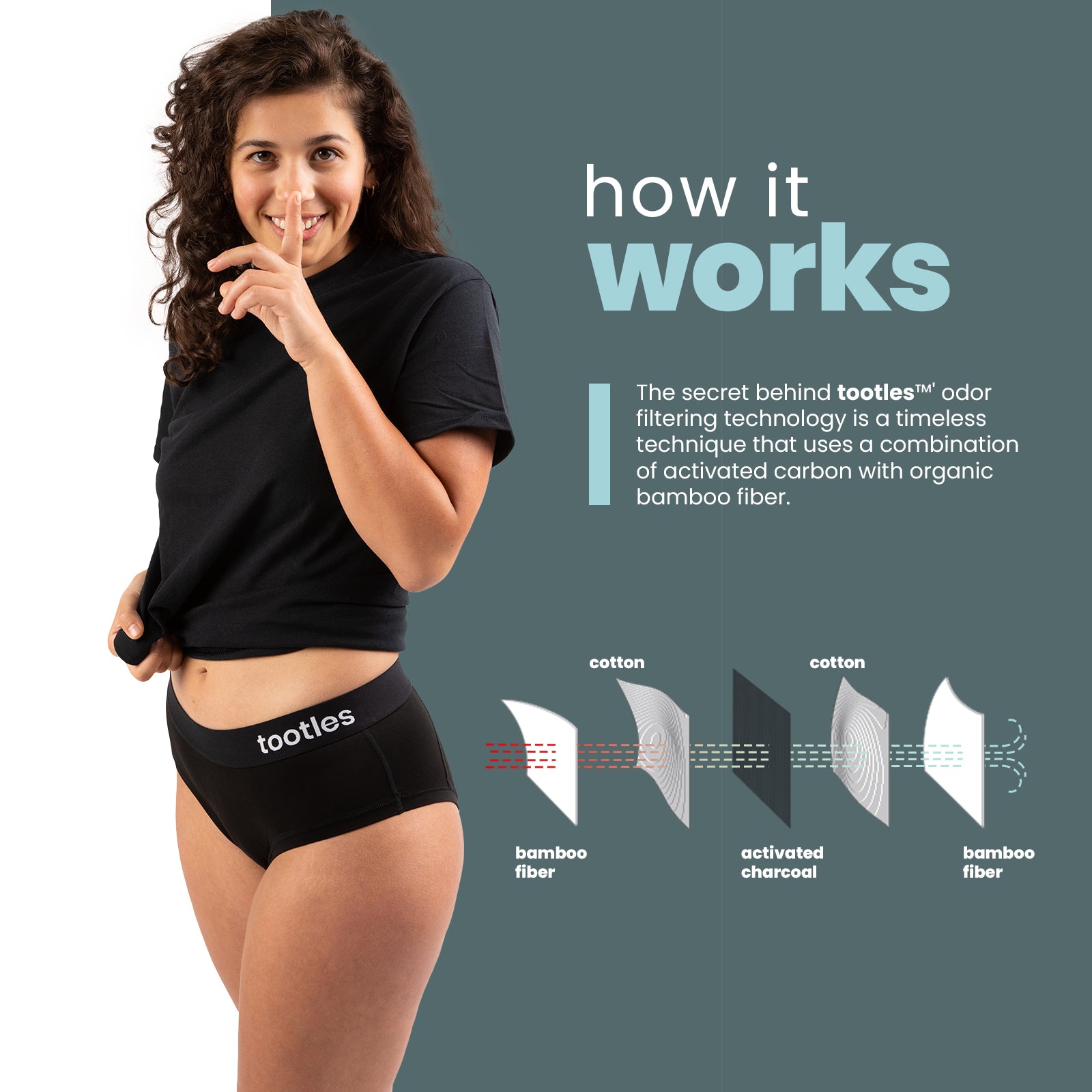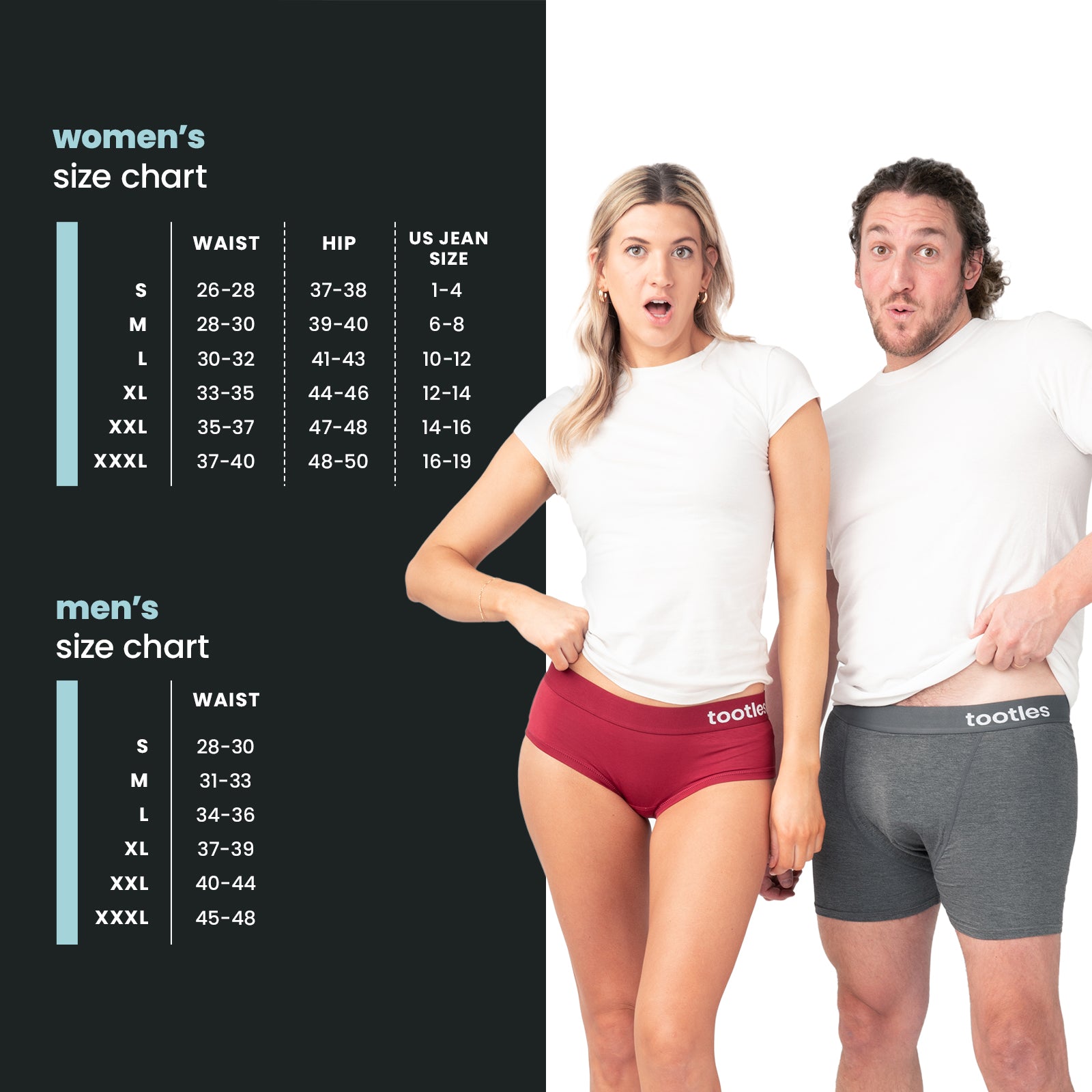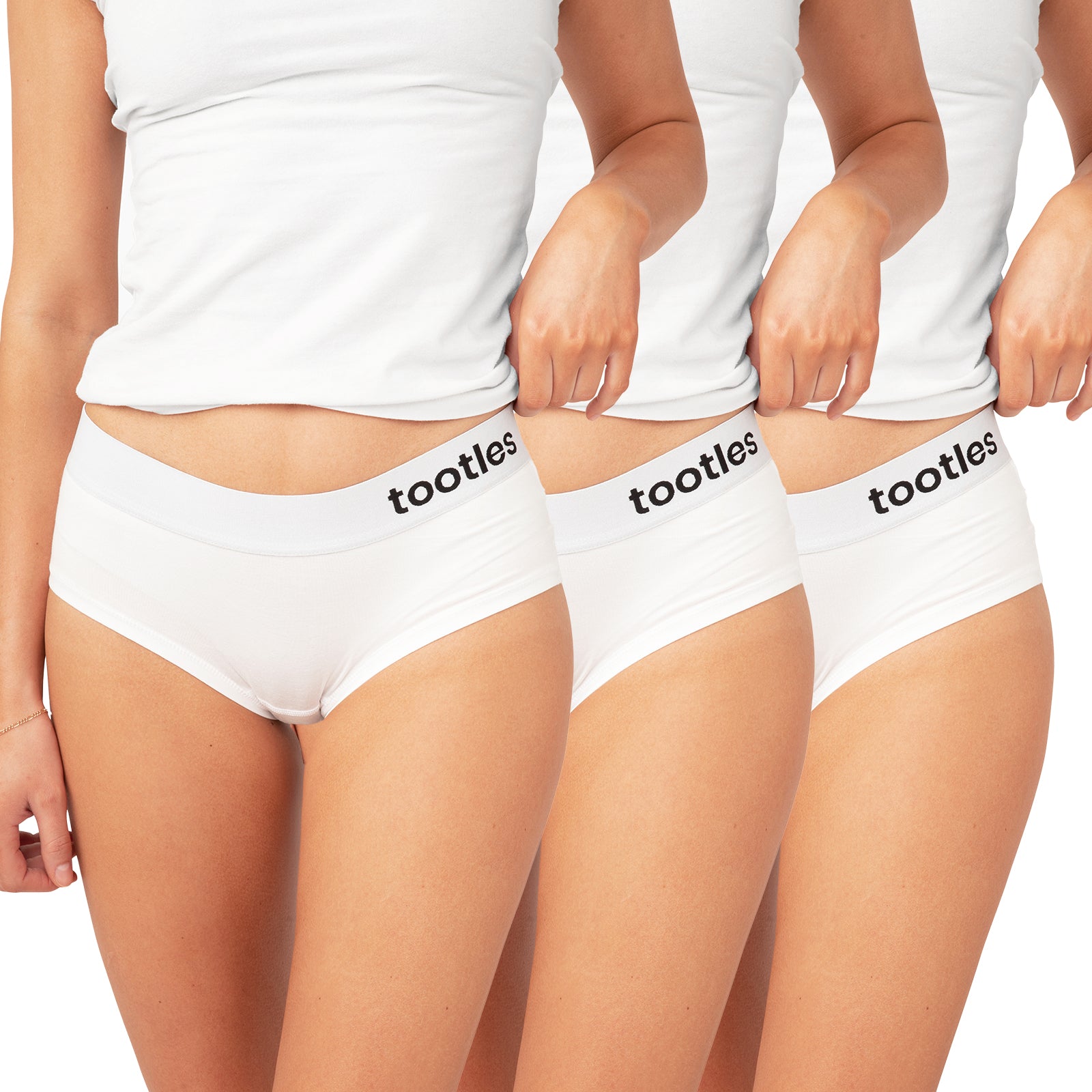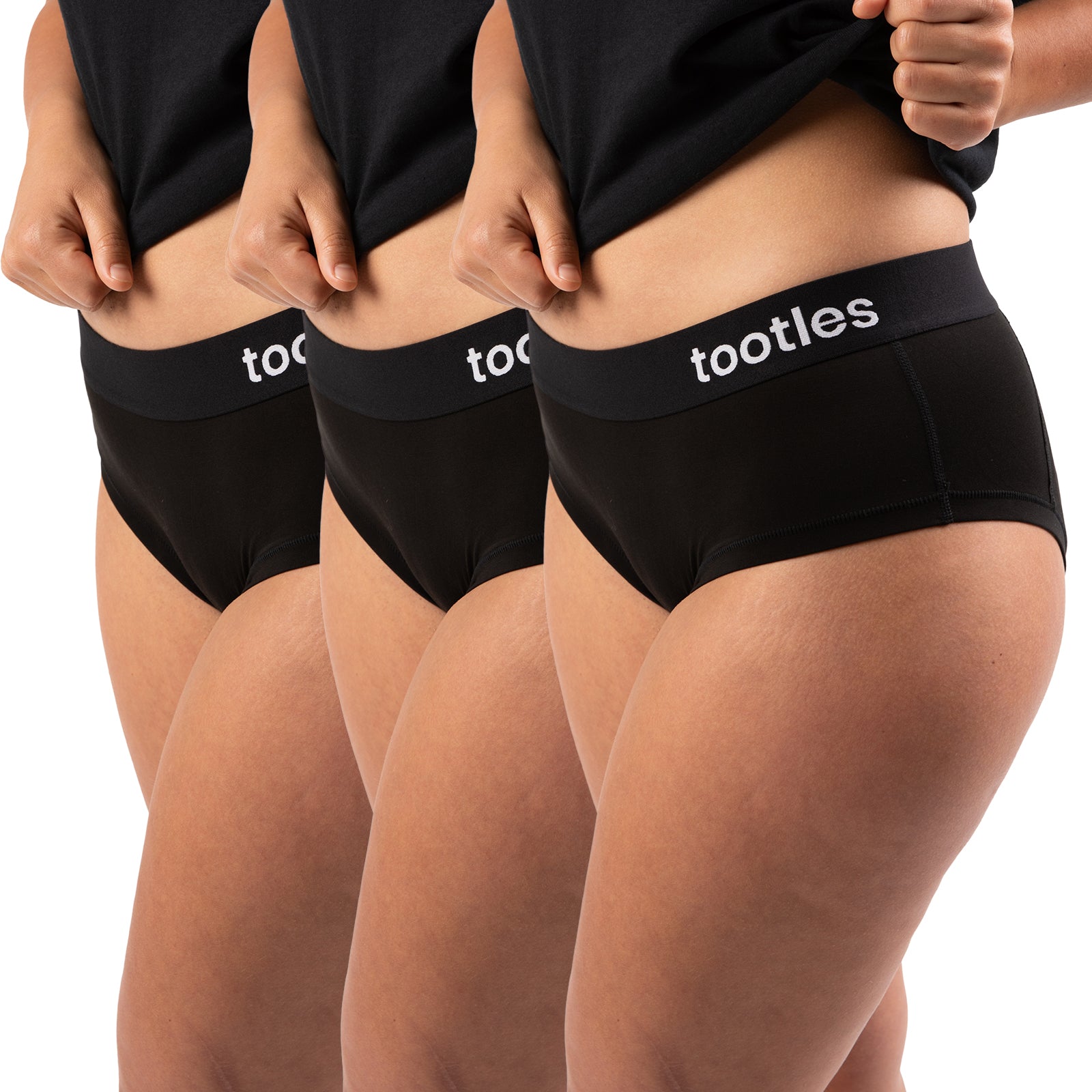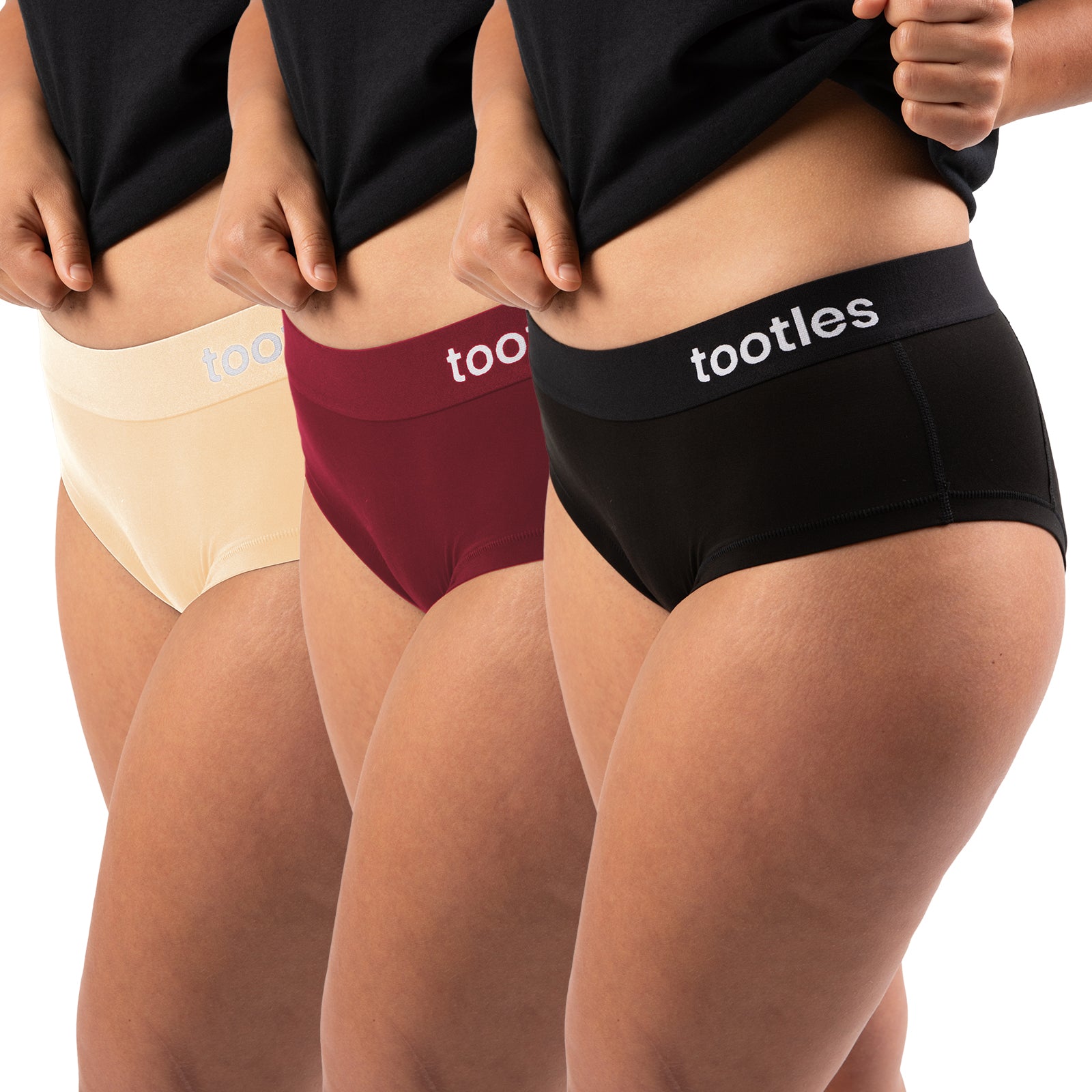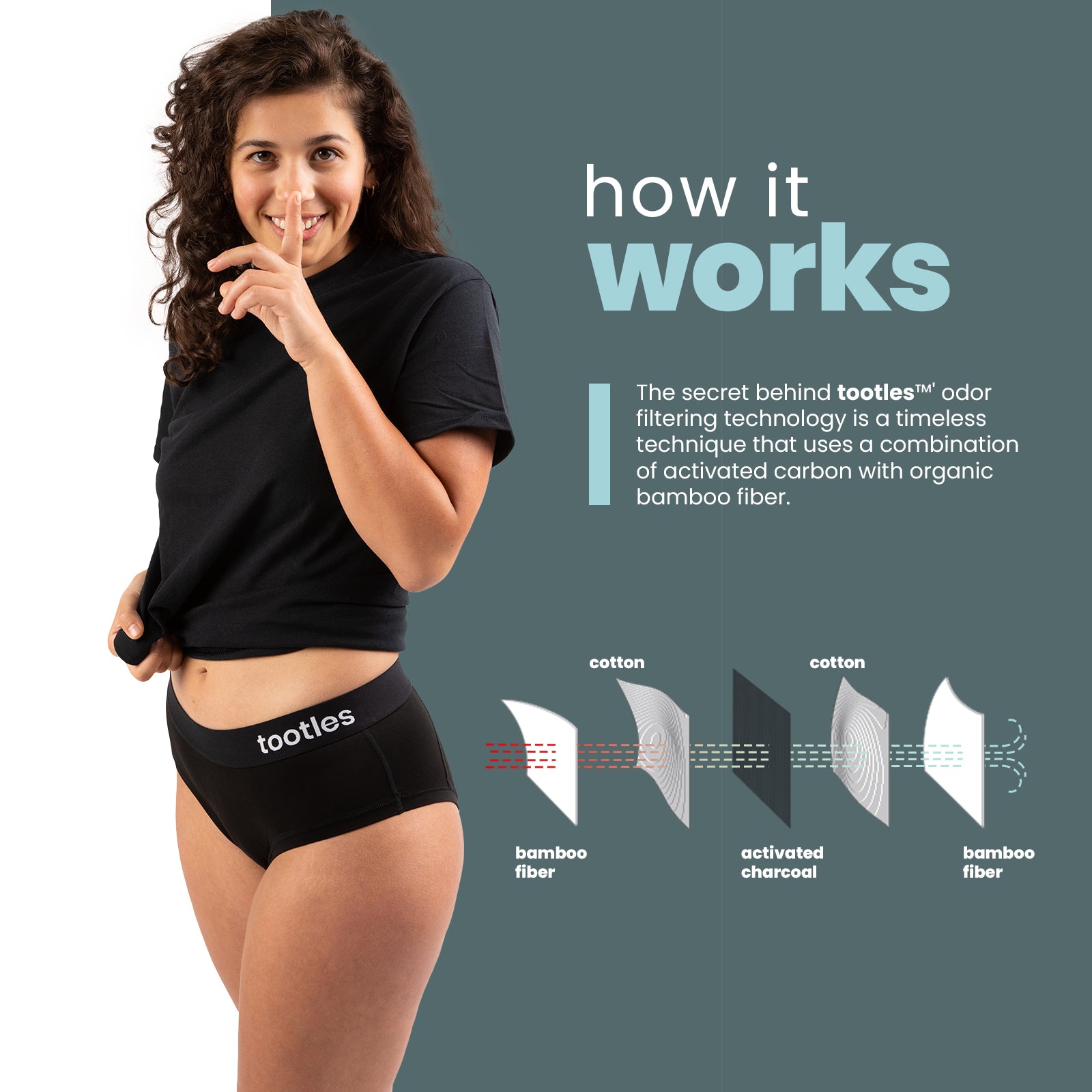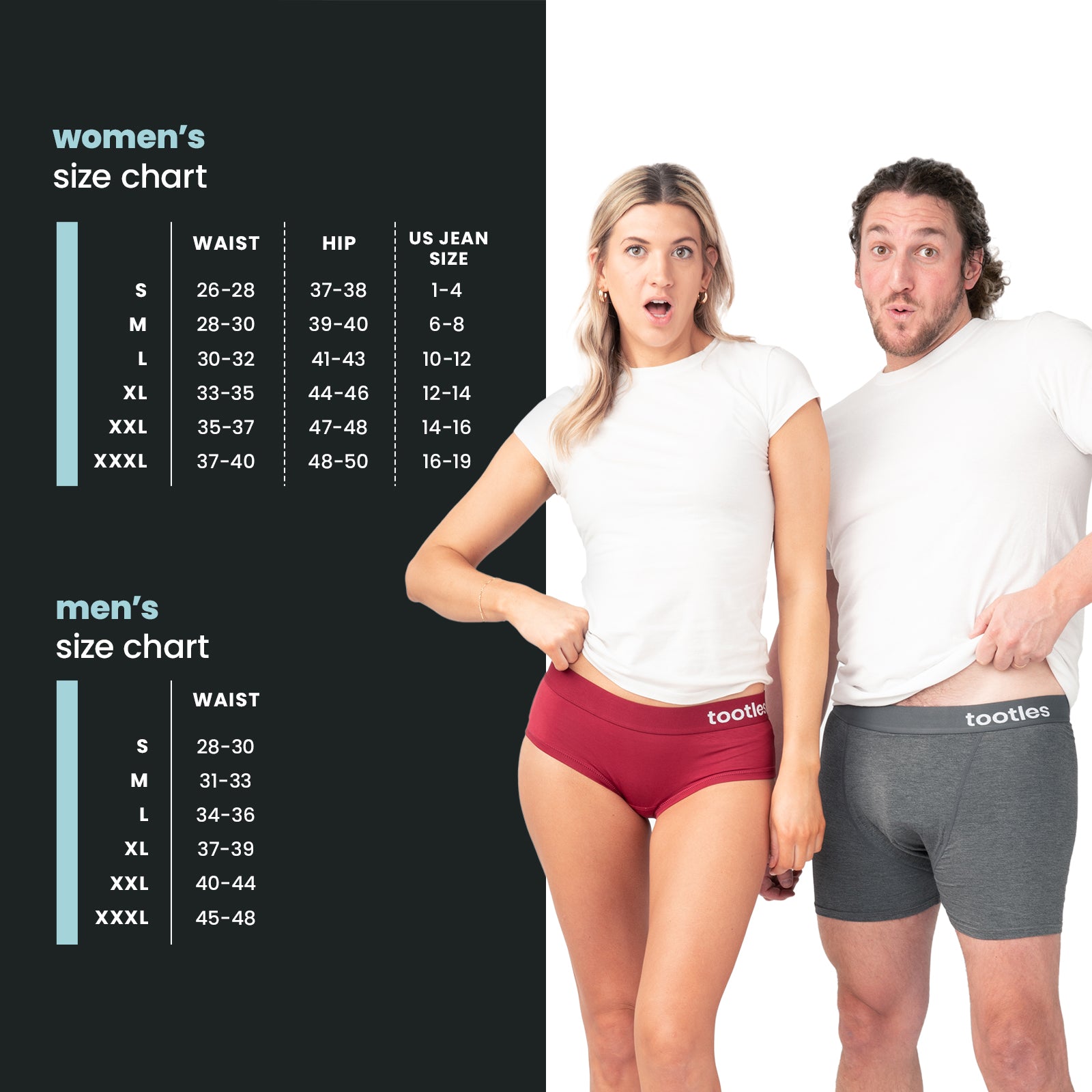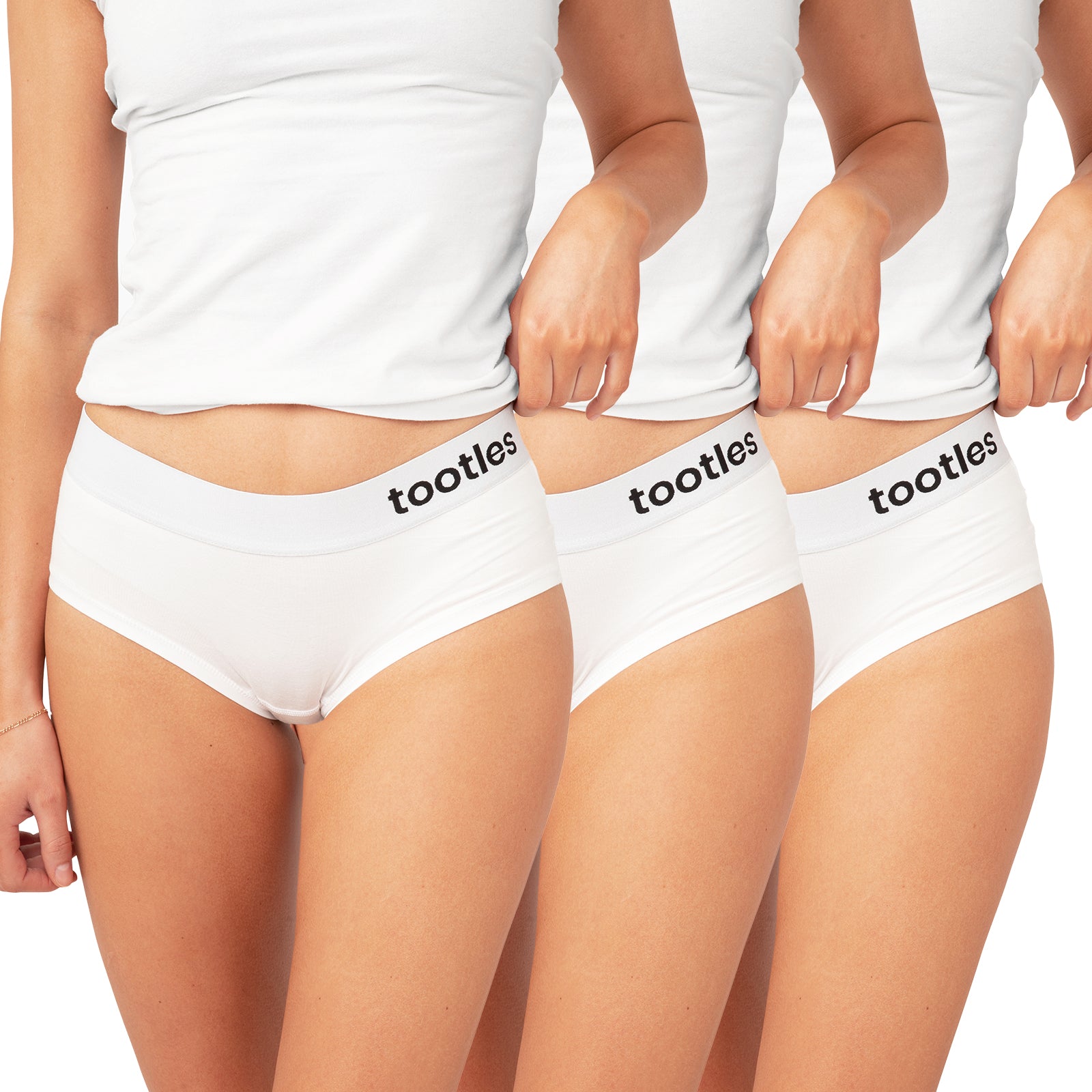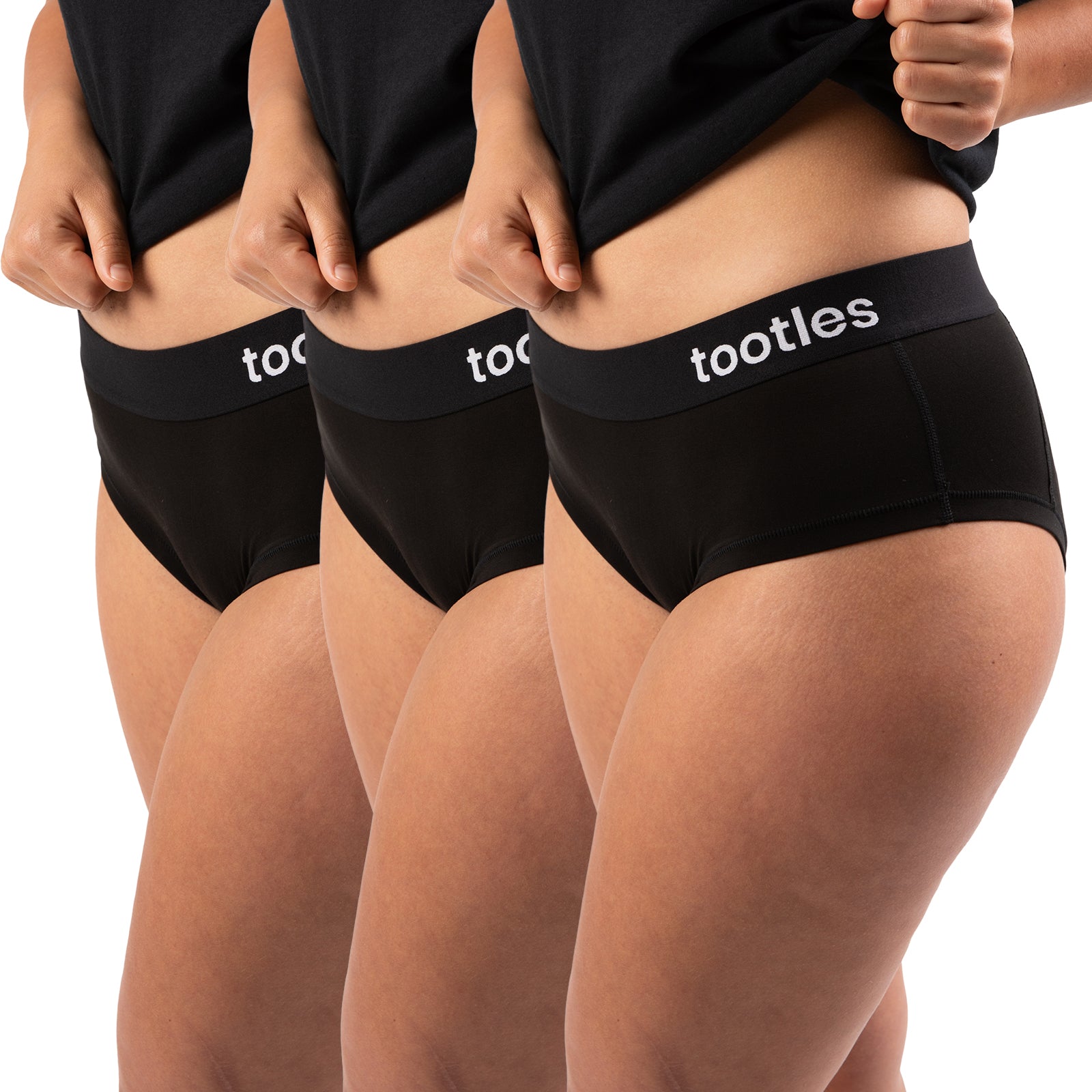 Fart Filtering Hip Hugger 3PACK
Patented Filter
Technology
ODOR
REDUCING CHARCIAL FABRIC
Tootles uses an activated carbon filter to trap odor-causing molecules in farts. Activated carbon is commonly used in a wide range of applications, including: air purification, water filtration, food processing, sewage treatment, gas purification, amongst many others. Tootles has simply harnessed the power of activated carbon and used the same process of "adsorption" (not to be confused with absorption) to combat one of the most socially awkward experiences we all go through: farts.
DO NOT USE FABRIC SOFTENERS IN EITHER THE WASH OR THE DRYER. Fabric softeners will plug the filter. We recommend SODA WASH DETERGENT. Wash separately from the rest of laundry (just makes life easier). Machine wash cold and dry (delicate settings). It is worth noting that the activated carbon eventually becomes saturated and will lose its effectiveness, so the underwear will need to be replaced over time. Generally, it will last up to 20 washes with high effectiveness if cared for properly
We have a 30-day return policy, which means you have 30 days after receiving your item to request a return. Please contact us at
hello@weartootles.com
to request a return
×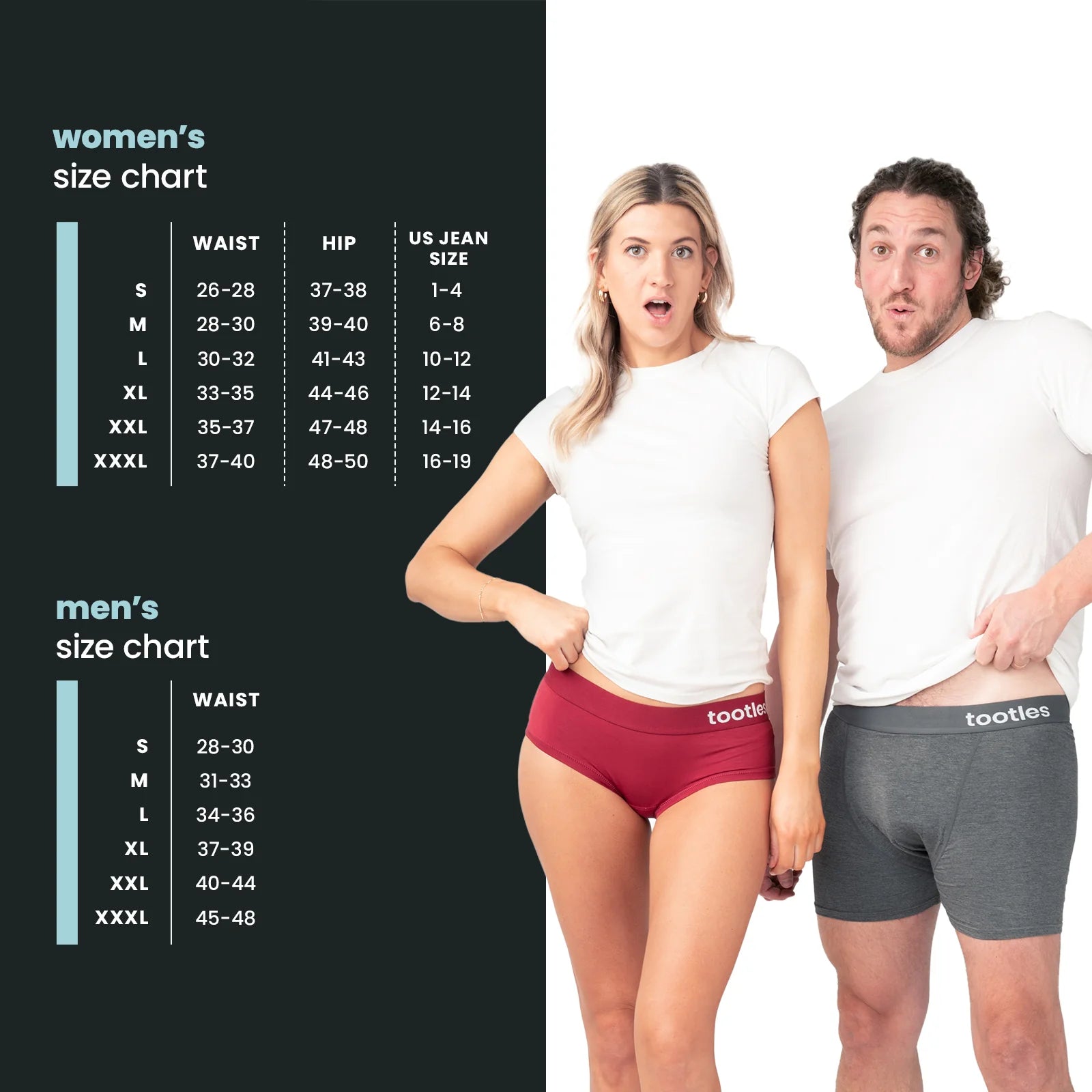 Was pleasantly surprised
I would buy a size down next time because they are a little loose on me, but still do the trick. I took the suggestion of previous reviews and wear my regular underwear under these, for the price I want them to last as long as possible.
Worth every penny!
Usually she is very embarrassed, and her condition was leading to her avoiding social situations. The panties are pricey, and sometimes the size you want is not available right the way. However, they are worth every penny.
These really work!
I am hand washing in baking soda and a light tumble in the dryer then air drying the rest of the way. I plan on purchasing several more pairs.
When most people hear about tootles
how our underwear works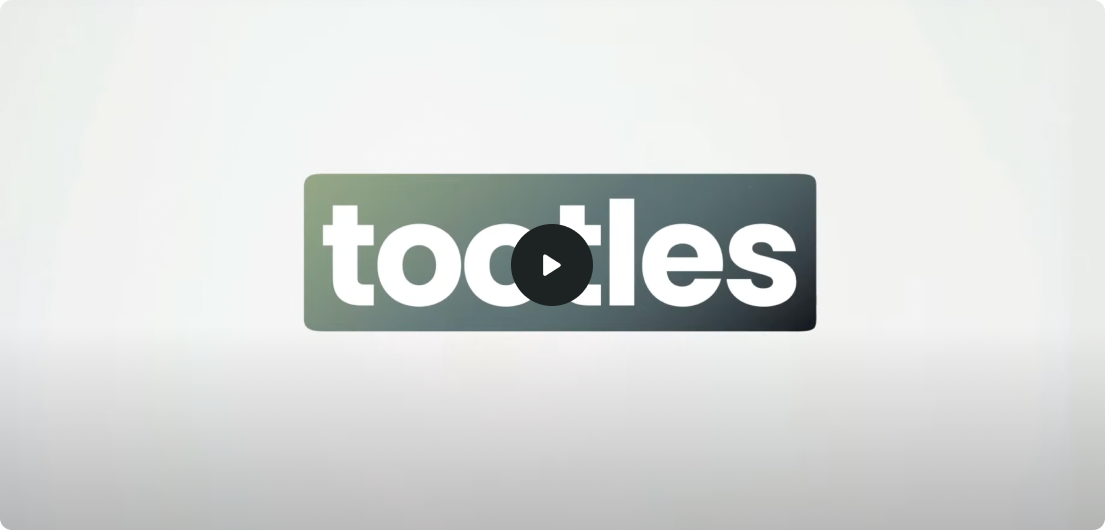 Nice underwear. They run a little small.
You need a European Branch
They are great but I paid double after paying shipping and import tax, you need a European branch.
Works like a charm!
This product is saving me from some potentially very embarrassing social situations. My body digests protein with great fan fare and I have a damaged sphincter due to fourth degree tearing (but the resulting baby was worth it!) so the combination makes for some difficult social situations. My new Tootles undies work like magic on my SBDs! No more walking away pretending it wasn't me or having to suddenly leave the room to "make a call". My husband is thrilled! I wear another pair of regular underwear underneath so I can wear my Tootles more than one day in a row. I got a set of 3 size mediums and regret not getting size large. They are a bit snug when doubling up, but its still doable.
Great
Great so far! It does what it is supposed to do... It is a lifesaver
Tootles work well with discreetz filtering green pad
We who suffer from milk or red meat allergy's don't have to worry when we wear tootles combined with discreetz charcoal filtering green pads.